Aluminum circle for deep drawing 1060 3003 supplied by Haomei has high performance and are used for making cookware. The deep drawing aluminum circle equipment can independently produce aluminum circles, the rounding machine, circularizer, annealing furnace and other equipment can ensure the high-end quality of produced aluminum wafers. The aluminum wafers produced by Haomei are exported to more than 20 countries abroad. Besides of deep drawing, there are other process of aluminum circle, such as spinning, stretching and so on.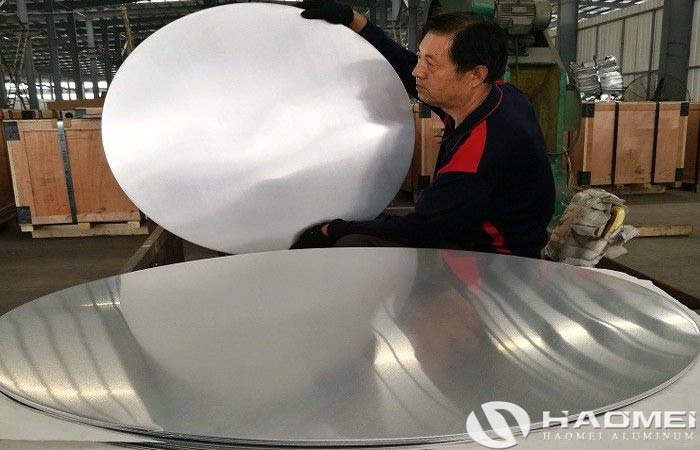 With the upgrading of production technology, the production of aluminum circles has been fully automated. From loading to stamping, it is fully automated, and the aluminum coils are directly produced into deep drawing aluminum circles in one step. The advantage of this process is possible to realize all the mechanical operations in production, and the produced aluminum discs are free from scratches and also ensure dimensional accuracy. At the same time, the automatic production line can reduce the labor cost of aluminum circle supplier, which means reduce the produce cost, then the aluminum circle price is also reduced.
Aluminum circle for deep drawing are widely used in enterprises such as pressure cookers, kitchen utensils, lamps, etc., and aluminum circles have the advantages of smooth surface, good quality, high elongation, anodizing and no chromatic aberration, so aluminum wafers will be heavily used in our lives. application.