Some manufacturers calculate the price of aluminium circles per tonne according to the weight, and some calculate the price according to each piece. No matter what kind of calculation method, Haomei Aluminum can provide the best aluminium circle price. Therefore, in terms of aluminium circle processing, there will be an additional continuous stamping process of aluminum sheet. Since there is one more process than the aluminum sheet, the production cost will be increased. Therefore, it will affect the price of aluminium circles to a certain extent.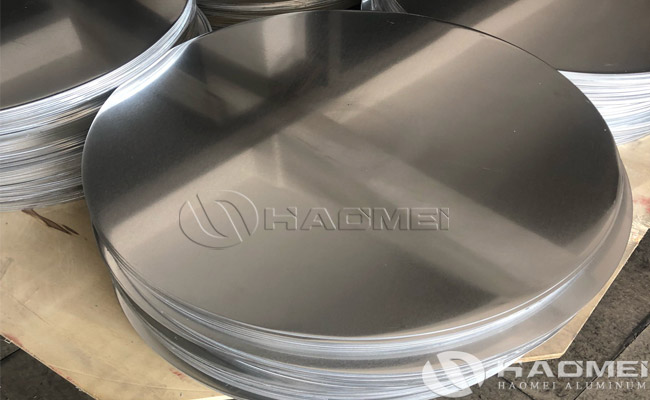 The price of aluminium circles per tonne offered by Haomei Aluminum is affordable than other aluminium circle manufacturers. Because we cut aluminium circle product in aluminum coil material rather than stamping in aluminum sheet plate type, which will obviously reduce the scrap rare and save aluminum material. In addition, with advanced production line, we can improve the production speed of aluminium circles. If you buy aluminum circle from Haomei Aluminum, you do not need to worry about the production period and delivery time. Haomei Aluminum produces 1000, 3000 and 5000 series aluminum discs. The details are as follows: 1060/1050/1100 aluminum material, state O state H24, 3 series 3003/3105/3004 state O state, H24, thickness: 0.3-3.0mm, diameter: 100 -500mm. If you have other aluminum circle size requirements, we can also offer cut to size customized service for you!
Another aspect that affect the price of aluminium circles per tonne is that waste will occur in the process of producing aluminum circles. If a special standard aluminum circle processing is performed, a lot of waste will be added due to one more process. There is also the use of special models for the production of special sized aluminum circles, so these factors are the reasons for the high price of aluminum circles at that time.