In recent years, the use of aluminum circles has become more and more wide, many companies have chosen aluminium circles from china as processing materials. China has rich aluminum ingot source, so the price of china aluminum circles is low on the international market. If you have been do business in aluminum product industry for year, you may find that the price of aluminum circles is higher than that of aluminum sheets and aluminum coils. Why is the price of aluminum discs high? What are the factors that will affect the aluminum circles price?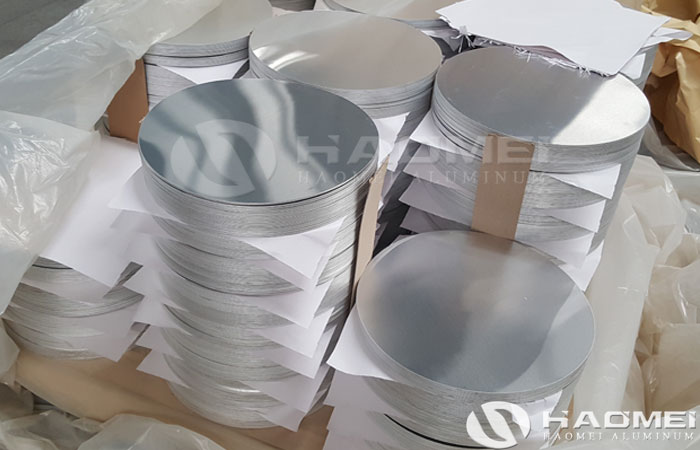 First of all, the aspect of processing, we all know that aluminum circles have a continuous stamping process, which will increase the production cost, resulting in a high price of aluminium circles in a certain degree, and this procedure will increase the company labor as well as electricity costs.
The second is waste. No matter stamping form aluminum coil or aluminum sheet material, the aluminum circle will have waste material. One ton of aluminum circles will produce 10-15% of waste. Some special specifications of aluminum discs will produce more waste. In addition, during the punching process, there is yield, which will increase the waste material, which directly leads to high prices of aluminium circles.
The last is the produce speed: the production speed of the aluminium circles from china is lower than that of aluminum sheet and coil, and at the same time, the special specifications of the mold need to be opened, which also leads to the high price of the aluminum circle to some extent.