1100 aluminum circle manufacturer can supply high quality 1100 aluminum circle in the market. In china, the resource of aluminum is adequate, so Chinese aluminum product manufacturers are famous in the world market for the high quality, low price, fast production and delivery. 1100 aluminum circle with 1050, 1060 aluminum circles belong to the 1000 series aluminum circles. When it comes to other series, 3003 aluminum circle and 5052 aluminum circles are famous. 1000 series aluminum circles has the widest application in aluminum discs.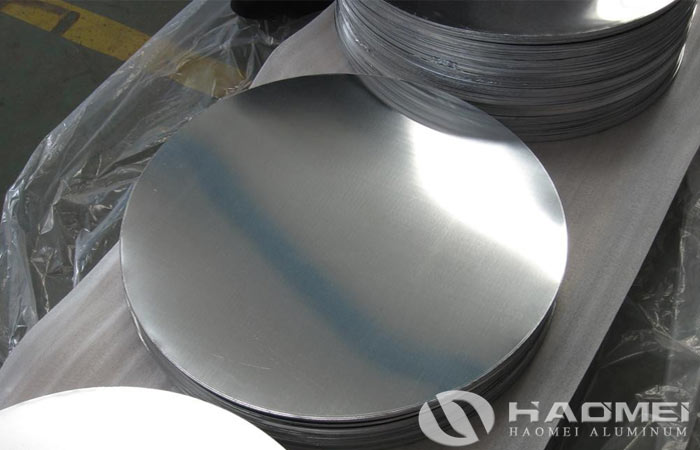 1100 aluminum circles are widely used in processing and manufacturing of daily-use hardware utensils, low-pressure anti-corrosion containers, housings of household appliances, large-scale curtain wall mountings, road signs, advertising and decoration products, etc.
The thickness of 1100 aluminum circle is 0.4-4.5mm or can be customized according to need.
The diameter is 90-1360mm or can be customized according to customer needs.
The tempers are O, H12, H14, H16 and H18.
The product use: can be used for lighting reflective, billboards, signs, bus body, fan leaves, electronic parts, kitchenware, decorations, etc.
Product Features: Excellent extensibility and tensile strength, can be spinning, stretching and deep drawing.